The "Minhdicinal" Kitchen

I host classes every other month in my kitchen and various locations with local businesses and farms that share the same philosophies in food and nutrition that combines my Raw Culinary skills fused with a contemporary ethnic flair to make food in the healthiest way using the grass-fed meats, fish and even raw dairy products out there without sacrificing it's nutritional value and taste. I call this Minh's Healthy Kitchen. There are so many ways to prepare whole foods to gain the most nutritional value and getting the nourishment and medicinal effects that it gives.

I have also teamed up with some local CSA (a community supported agriculture) programs using their fresh organic produce to teach you how to prepare everyday meals and catering to your nutritional needs and health.

"Whole foods" in general is supposed to provide enough vitamins and minerals that your body needs. It's what we do to it after we pick it that could destroy the benefits. My creative style can turn what you know is usually an unhealthy dish to a heart healthy meal.
Our body is complex and designed to carry out many tasks. It must nourish us, protect us, heal us, and move us through many life challenges. It is no wonder that we can't perform when we look at the fuel we are giving our body. Even when moving into old age if given the proper fuel we can expect great things from our body! Our body should be our most prized possession since it is the one thing that we will have until the day we die. We must give it the best fuel available.

I believe that the food that God has provided on this earth is the best fuel and medicine and one of the greatest gifts we have ever received. We can grow everything we need to satisfy, heal, and nurture us!

In my classes I can teach you the secrets to eating and preparing food in the healthiest and most medicinal way possible. I teach that food is not only used as fuel but that it serves also as medicine. Some of the best medicine for many diseases comes from whole foods!

Prices for my cooking classes range from $100-150 per class. Please contact me for more information or to sign up for a class.
Catering Services

Private Catering to Your Health
$500 - $1000/day
My "Catering to your Health" is just that....I will consult with you first to see what you would like to eat and have at your party and will create a healthy menu based on what we discussed. There is no way I will compromise the quality of the food being served. I only will make and serve foods that I believe will nourish you and your guests and shop for the best price possible.
My team and I can also create "themes" for private parties, birthday parties, holiday parties and weddings and to meet all occasions. We can also create edible fruit arts to livin up the themes....Prices for food art are extra, depending on the complexity.
Living Tree Classes

*Classes can be prepaid for a six pack @ $600 for a savings of $300. You can use these with a group or individually. Can be paid via Venmo or PayPal (@minhshealth)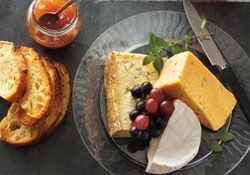 January 25th: Get the Year to a Healthy Start...

February 29th: The Month to Love...

March 28th: Getting all the Greens you Need...

April 25th: Don't be Fooled...

May 30th: Mom's Favorites are the Healthiest...

June 27th: Keeping Dad Strong and Healthy...

July 25th: Summer Body, Here we Come...

August 29th: Eating Lean and Greens...

September 26th: The Spices of Life...
​​​​​​​
October 31st: Not so Scary Foods...

Meal Prep Questions?

Healthy Meals On-The-Go?
Ask Me How
Goji Pesto Sauce